Huawei OceanStor Dorado All-Flash Storage is the world's first data storage product to get a DEKRA Certificate for ISO14067 carbon footprint compliance as well as much-valued DEKRA Seal Certificates that can be affixed on the products. DEKRA is one of the world's leading expert organizations in the testing, inspection, and certification sector. This pioneering achievement reflects the green innovations present in Huawei All-Flash Storage and marks a significant move from Huawei towards energy conservation and emission reduction.
The energy consumption of data centers will account for 4.5% of global total energy consumption by 2025. As a result, energy-efficient data centers are critical to global decarbonization. But as data volumes explode, storage facilities are becoming the most power-consuming components of IT infrastructure.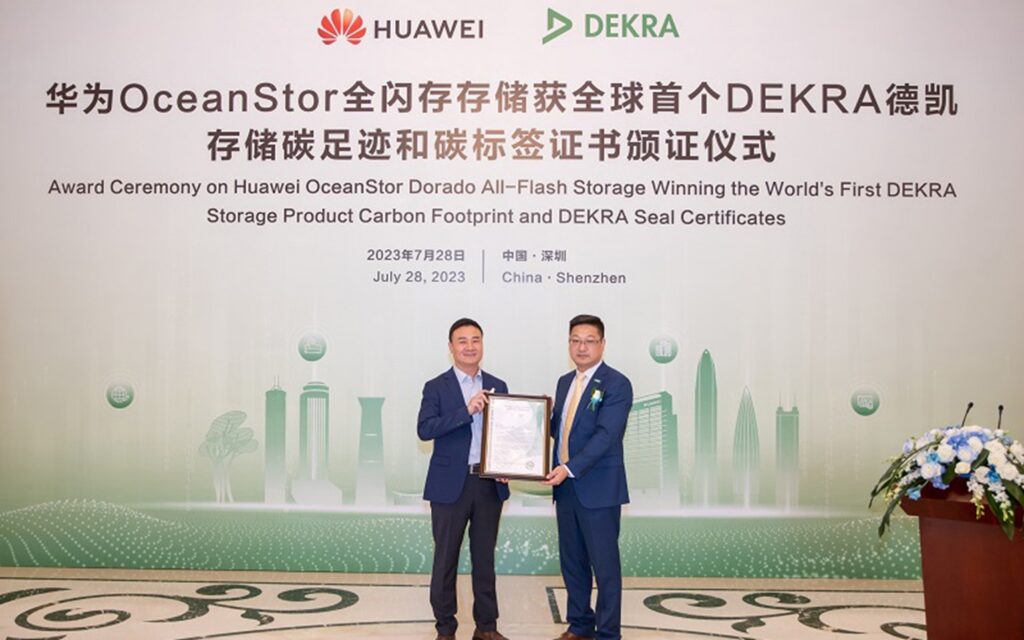 The product carbon footprint measures the total greenhouse gas emissions generated by a product through its lifecycle. Many countries and organizations issued carbon footprint accounting standards and some even introduced legislation to implement carbon sealing systems. The DEKRA expert team measured and verified the full-lifecycle carbon footprint of Huawei OceanStor All-Flash Storage according to ISO14067:2018 standards. Not only does the Huawei product meet ISO14067, its carbon reduction and energy saving technologies have been industry-leading, DEKRA noted.
"In accordance with the global consensus on green development, Huawei Storage is committed to driving society towards sustainable development through technological innovation," said Pang Xin, Vice President of Huawei Data Storage Production Line, during a certification ceremony held in Shenzhen on July 28. "Huawei incorporates the circular economy concept into the full lifecycle of OceanStor All-Flash Storage products to provide a green data foundation for enterprises. On top of that, the awarding of DEKRA Storage Product Carbon Footprint and DEKRA Seal Certificates recognizes Huawei's active participation in putting green development into practice."
Frank Hua, Vice President of Automotive and Industrial Services, DEKRA China, congratulated Huawei, saying, "Huawei data storage products and solutions have been adopted globally. Huawei OceanStor All-Flash Storage won the world's first DEKRA storage product carbon footprint and seal certificates, setting a fine example in energy saving technology development of storage industry. DEKRA is dedicated to driving green and sustainable development to enable enterprises, and will work with Huawei in driving the shift towards low-carbon development and building a green future."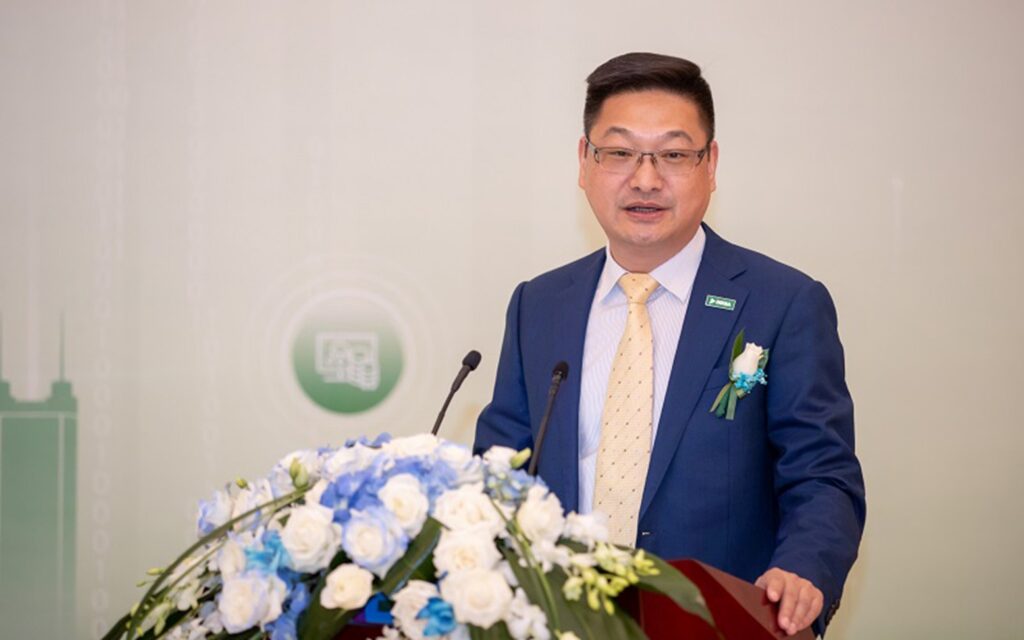 Looking forward, energy-saving storage technologies such as low-power media, near-data computing, and intelligent software-hardware synergy adjustment and control will help achieve optimal energy efficiency with minimum carbon emissions. Huawei Storage will continue to explore diversified energy-saving technologies and work with global partners to accelerate digitalization and low-carbon green development and achieve carbon neutrality as soon as possible.