First Capital Holdings PLC, a Janashakthi Group Company, proudly announces the inauguration of its first branch in the heart of Jaffna, marking a significant step towards making capital market products more accessible to the Jaffna community. With a legacy of four decades in the investment space, First Capital is set to bring unparalleled expertise and a diverse range of financial products and services to the region.
"We are delighted to establish our footprint in Jaffna, a region that holds a special place in our hearts," expressed Ramesh Schaffter, MD/ Group CEO of Janashakthi Group. "Janashakthi has long been a trusted household name in the region, and our expansion into Jaffna through First Capital signifies our commitment to fostering growth and prosperity by leveraging the potential of the capital market. We stand firm in our belief that the introduction of First Capital's comprehensive suite of products and services will serve as a catalyst for the economic development of the region. We are a Group that embodies the principles of honesty & ethics, fosters collaboration, prioritizes respect, champions performance-driven initiatives, and upholds a culture of transparency. Rest assured, these core values will be reflected in every aspect of our service."
The opening of the Jaffna branch not only reinforces First Capital's position as a pioneer in the investment banking landscape but also marks the company's distinction as the only currently available non-bank primary dealer within the region. This strategic move aims to bridge the gap between investors and transformative financial opportunities.
Tharusha Ekanayake, Chief Operating Officer of First Capital, emphasized the significance of this milestone, stating, "The inauguration of First Capital's first branch in Jaffna symbolizes our commitment to revolutionize the financial landscape of the region. We aspire to become the catalyst for growth by providing expert guidance and facilitating access to a diverse range of capital market products. Through our branch, investors can benefit from tailored advice and explore a multitude of investment opportunities, transcending traditional investment avenues."
Renowned for its exemplary services, award-winning financial expertise in the capital markets, and commitment to transparency and ethical practices, First Capital is a CBSL, SEC, and CSE regulated, LRA "A" rated company. The institution boasts an extensive portfolio, including Government Securities, Unit Trust Funds, Private Wealth Management, Corporate Debt, Corporate Advisory, and Stock Brokering. Backed by a fully-fledged research arm, First Capital is dedicated to empowering both individuals and businesses in making informed investment decisions.
Having garnered multiple accolades, including the prestigious title of "The Most Valuable Consumer Brand in the Investment Banking Sector" by Brand Finance and a listing amongst the top 100 corporates in Sri Lanka as per LMD, First Capital continues to uphold its commitment to excellence and innovation in the financial sector. With the vision of improving the lives of all Sri Lankans through financial solutions, First Capital strives to deliver 'Performance First'.
END.
Photos & captions below: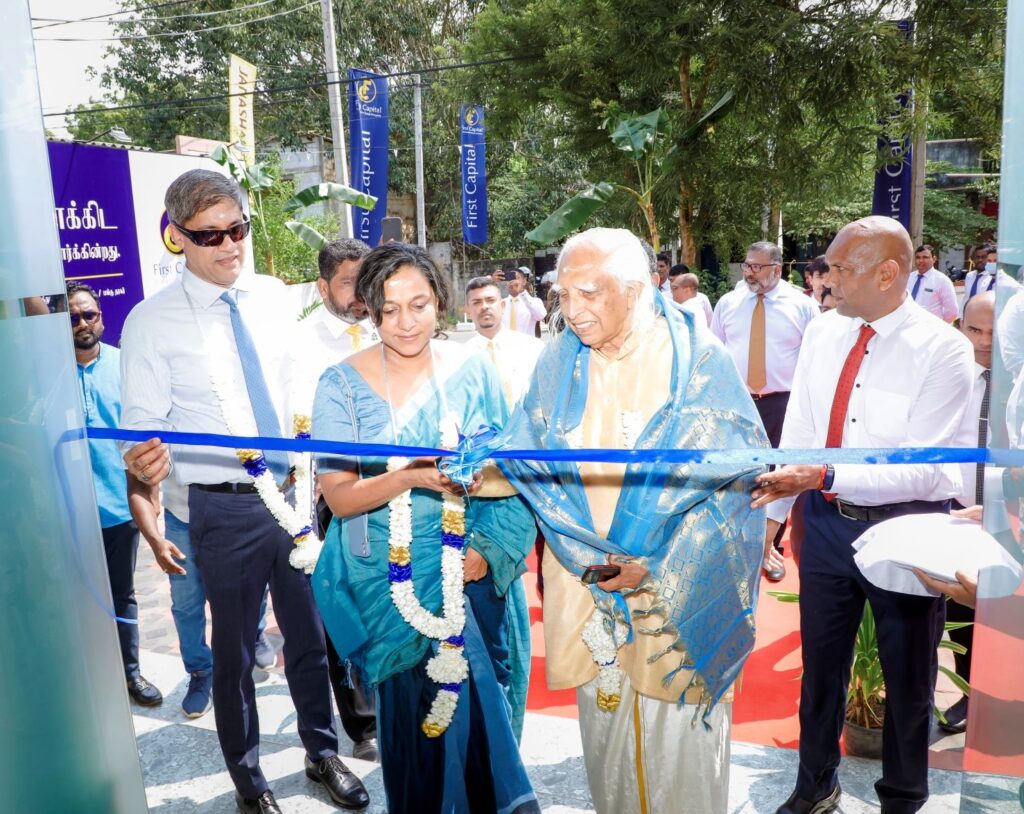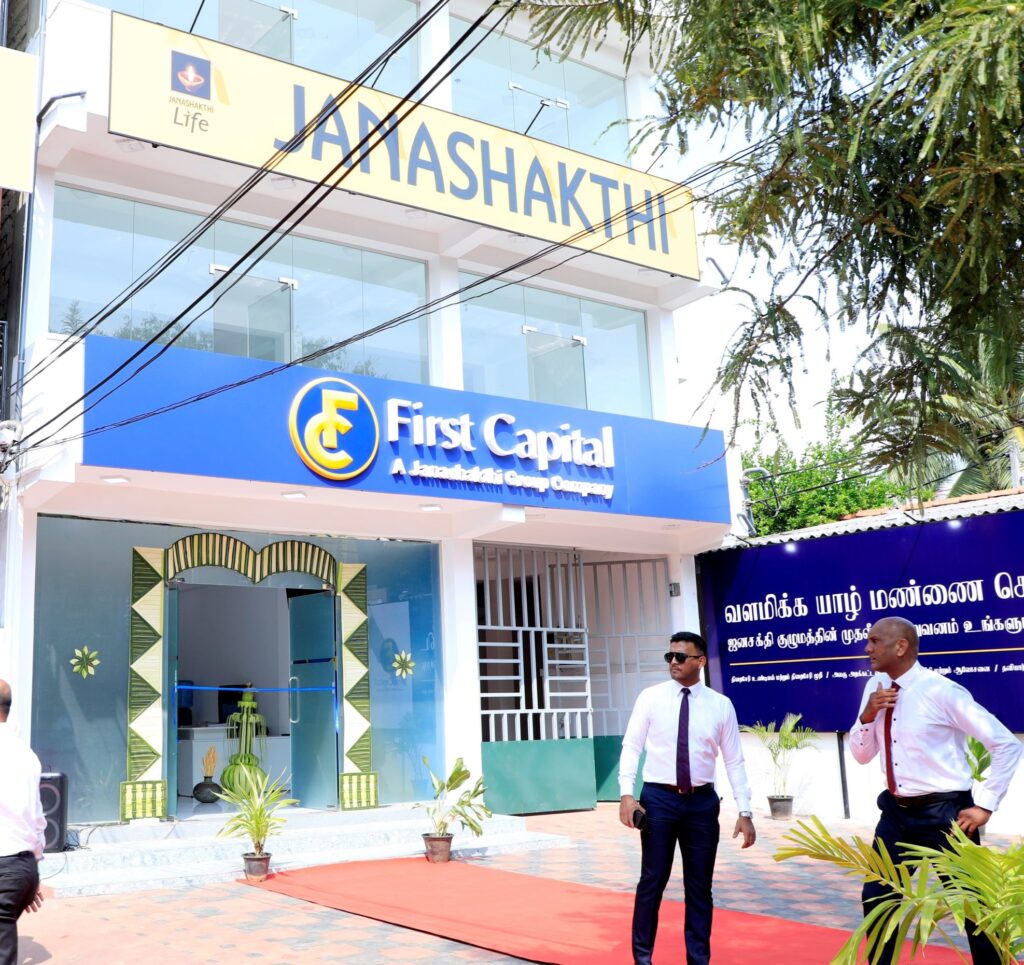 About First Capital Holdings PLC:
First Capital Holdings PLC is a member of the Janashakthi Group, focused on delivering 'Performance First' through its operations as a primary dealer, corporate finance advisor, wealth management firm and stockbroker.
With over four decades of expertise in providing capital market solutions, First Capital Holdings PLC is a listed full-service investment institution in Sri Lanka. First Capital Holdings PLC is rated [SL] A with Stable outlook by LRA.
The Board of Directors of First Capital Holdings PLC comprises of Nishan Fernando (Chairman), Manjula Mathews (Deputy Chairperson), Dilshan Wirasekara (Managing Director / Chief Executive Officer), Ramesh Schaffter, Minette Perera, Chandana de Silva and Nishan de Mel.