The plastics and rubber products market expected to grow to $1899.33 billion in 2027 at a CAGR of 6.7% with new developments in packaging and innovation
Sri Lanka's Advancement circular economy – COMPLAST 2023 Pioneers a Sustainable Future with Recycling and Industry Responsibility
The imminent 7th edition of the Complete Plastics Exhibition (COMPLAST 2023) is primed to usher in a new era for the plastics and rubber industry, spotlighting recycling, sustainability, and industry responsibility. The event is scheduled to take place from August 25th to 27th, 2023, at the Bandaranaike Memorial International Conference Hall (BMICH), positioning recycling at the forefront of industry evolution.
In a prelude to the main event, the COMPLAST 2023 CEO Forum on Recycling recently unfolded at the Marriott Courtyard in Colombo. The forum's theme of sustainability and responsibility underscored the industry's dedication to ecological concerns and charting a greener future. Esteemed leaders, experts, and stakeholders convened for substantive dialogues, highlighting the pivotal role of producer and brand owners towards the circular economy and forging sustainable industry practices.
Research forecasts the global plastics and rubber products market to surge to $1899.33 billion by 2027, riding a Compound Annual Growth Rate (CAGR) of 6.7%. Evolving trends in packaging and innovation have gained prominence, with consumers' awareness, preferences, climate change considerations, and forward-looking regulations and policy changes by governments prompting manufacturers and producers to pivot toward more sustainable practices. This dynamic environment underscores the urgency of involvement of all stakeholders in the plastics and rubber industry and brand owners
Promoting shared responsibility among producers, brand owners and municipality, facilitates efficient plastic waste management and recycling. The COMPLAST 2023 CEO Forum explored an array of pressing subjects, spanning plastic import identification, techniques for assessing quality and value, the potential of localized manufacturing, and strategies for catalyzing export growth.
B. Swaminathan, CEO of Smart Expos India (Pvt) Ltd, articulated, "COMPLAST 2023 serves as an influential catalyst for industry-wide discussions on recycling, sustainability, and corporate responsibility. Our scrutiny of plastic imports, quality evaluations, and local manufacturing intricacies propels our industry towards environmentally-conscious progress while simultaneously nurturing economic advancement."
Underscoring a nationwide drive toward recycling, a series of workshops, seminars, and forums unfolded across pivotal cities such as Colombo, Kurunegala, and Jaffna. Collaborating with the Plastics and Rubber Institute of Sri Lanka (PRISL), these events aimed to sensitize stakeholders to the profound significance of recycling and its capacity to spur sustainable growth and introducing local manufacturers to best practices in adopting circular economy
Swaminathan highlighted the multi-faceted advantages circular economy can yield for Sri Lanka, including curbing environmental impact, refining waste management, conserving resources, generating employment, and fostering economic growth through eco-friendly industries. Circular economy concept aligns with the nation's branding endeavors, accentuating its value on the global stage.
He added, "Circular economy fosters public awareness, innovation in product design, positive brand image, and compliance with global sustainability benchmarks. A robust and supportive legislative framework necessitates collaboration between the government, industries, and stakeholders, paving the way for a future grounded in sustainability."
As COMPLAST 2023's opening approaches, participants can anticipate a rich assortment of knowledge-sharing sessions and best practices, equipping them with innovative strategies for adopting recycling, sustainability, and responsible industry practices. The event is poised to illuminate pathways toward a future where the plastics and rubber industry thrives, while steadfastly upholding its commitment to environmental stewardship.
ENDS
Photo Caption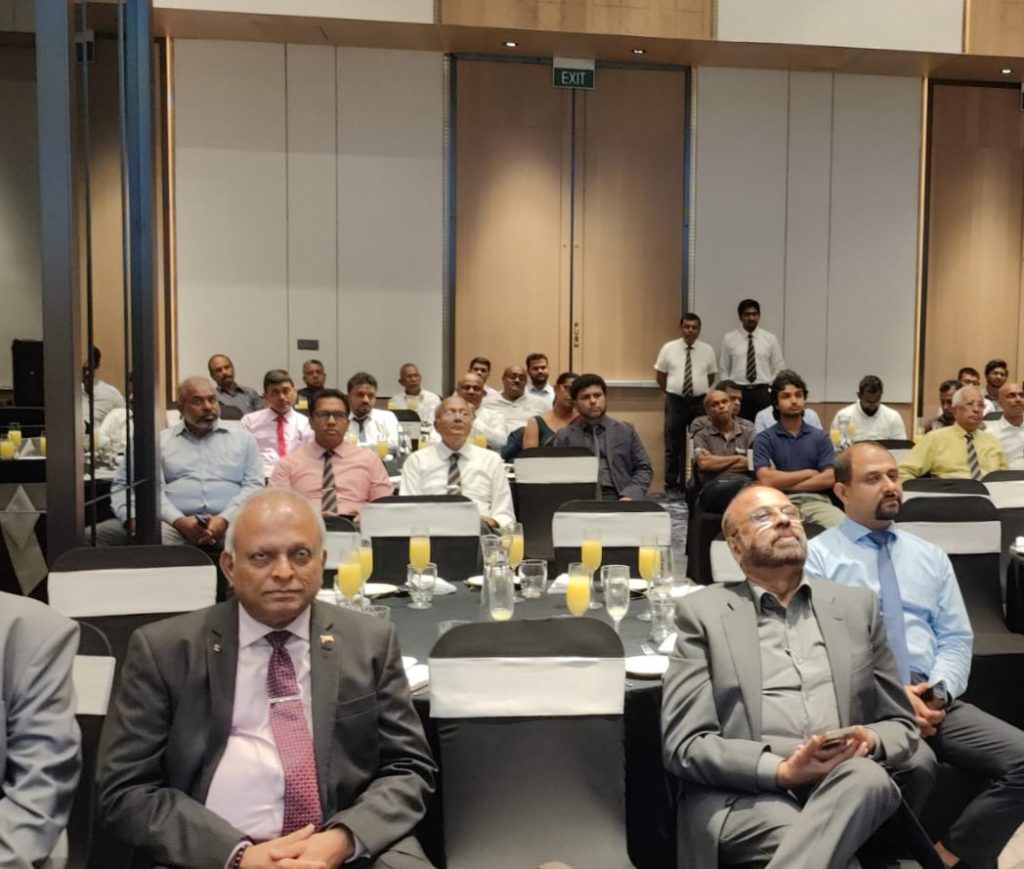 The COMPLAST 2023 CEO Forum explored an array of pressing subjects highlighting the pivotal role of producer and brand owners towards the circular economy.
For More information:
Kaushalya Dadallage