A problem statement Huawei introduced as part of a competition at the recent AI for Good Global Summit, the leading United Nations platform for inclusive dialogue on AI, seeks to raise awareness on the role of AI in combating climate change.
This problem statement is part of a series of competitions curated by United Nations organizations, led by the International Telecommunication Union (ITU) and the International Atomic Energy Agency (IAEA), tapping into the wisdom of the crowd to find AI solutions for climate change.
The 5G energy consumption modelling challenge, curated by Huawei, aims to develop machine learning models that reduce the energy consumption of base stations from any manufacturer. Over the coming months, academics worldwide are encouraged to apply their minds to this problem statement.
Team registration is now open and will close on 30 September 2023. A panel of judges will evaluate the best solutions, which will be subsequently presented during the 28th Conference of the Parties (COP28) to the United Nations Framework Convention on Climate Change in Dubai, UAE, at the end of this year.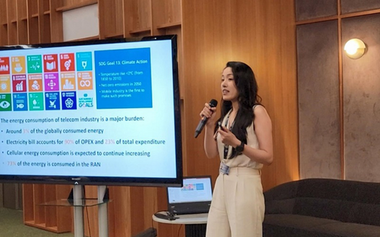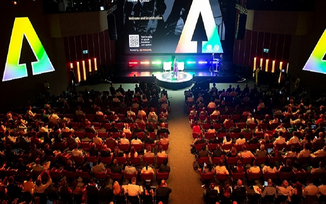 Xi Zheng, a researcher with Huawei's Global Technical Service Department and coordinator of the challenge, said the company hopes to "raise awareness of knotty problems in ICT, encourage researchers and experts worldwide to contribute to the maturity of applicable solutions, and present how AI capabilities can be leveraged to deal with real-life issues".
Winners will receive cash prizes as well as internships at, and collaboration opportunities with, Huawei, she said.
Huawei's problem statement covers one of the thematic areas of the competition. Other thematic areas include food and climate-smart agriculture, and water resource management.
Seizo Onoe, Director of ITU's Telecommunication Standardization Bureau, said it is critical to observe "how ICT and AI solutions, when combined, can provide effective solutions for concrete action, at a time when tangible progress is urgently called for on a global scale".
"The problem statements announced here, supported by a global community of key actors including Huawei, may offer a glimpse into exciting new paths, creating momentum for joint digital climate action," said ITU Programme Officer Thomas Basikolo, who is also coordinator and manager of ITU's Machine Learning and 5G activities.
This marks the fourth edition of ITU's AI/Machine Learning in 5G challenge. The challenge connects participants from more than 100 countries, with industry and academia solving real-world problems using AI and machine learning in communication networks.
To find out more about the challenge: https://challenge.aiforgood.itu.int/