DIMO, a leading diversified conglomerate in Sri Lanka, was recognized as the Overall Runner Up as well as the Winner in the Conglomerates & Diversified category at the prestigious ACCA Sri Lanka Sustainability Reporting Awards 2022.
Gahanath Pandithage, Group Chief Executive Officer of DIMO shared his thoughts on the win. "This is a phenomenal achievement for the company, and as the perfect sustainability partner, we will always remain committed to fuelling the dreams and aspirations of all the communities we serve, by continuously creating sustainable solutions that have a positive impact on society, environment and the economy."
It was observed by the judges of the ACCA Sri Lanka Sustainability Reporting Awards 2022 that DIMO's 2021/2022 annual report is a testament to the company's commitment to evolving, in tune with the requirement of sustainability. They also stated that the company's desire to better its performance and be innovative in its reporting is clearly visible in the latest outstanding annual report.
Outlining the rational for recognizing DIMO as the winner in the Conglomerates & Diversified category, the judges also noted that the company made a significant shift in its business direction towards agricultural solutions to improve economic sustainability and address the national priority of food security. This change is evident in the company's evolved operations, including three Agri techno parks dedicated to research and development, continuous farmer education, and the production of organic fertilizer while catering to every aspect in the agriculture value chain. Apart from its agricultural solutions, DIMO has also facilitated the provision of safe drinking water for many households, through executing government's rural water supply schemes. Ambatale Water Supply System Improvement and Energy Saving project which facilitates a 16% reduction in energy cost is another significant project by DIMO which showcases its efforts towards sustainability.
DIMO's expansion into areas beyond motor engineering such as education, medical, water, power and energy is another indicator of its focus on sustainable solutions that are directly related to Sustainable Development Goals (SDGs). This diversification is also reflected in the company's value creation model, which is well-defined in the 2021/2022 annual report.
The judges' report further emphasized on the company's commitment to training and development which was evident in the establishment of its own outbound training centre for internal training. This move aptly showcases the company's dedication to investing in its employees, a vital aspect of ensuring business sustainability.
The company has outlined its sustainability agenda up to 2030 and provided Environmental, Social, and Governance (ESG) assurance, portraying its commitment to responsible business practices in its award winning 2021/2022 annual report.
DIMO's recognition as the Overall Runner Up and the Winner in the Conglomerates & Diversified category is a testament to its commitment to sustainable practices and development, and is a positive step towards achieving the SDGs and ensuring a sustainable future for all.
END
Image Captions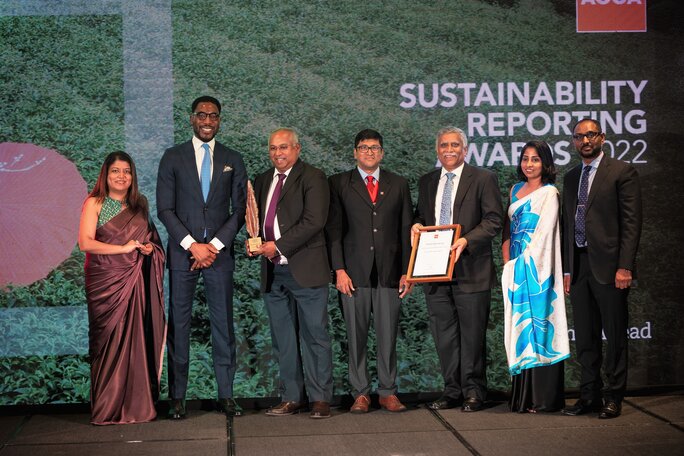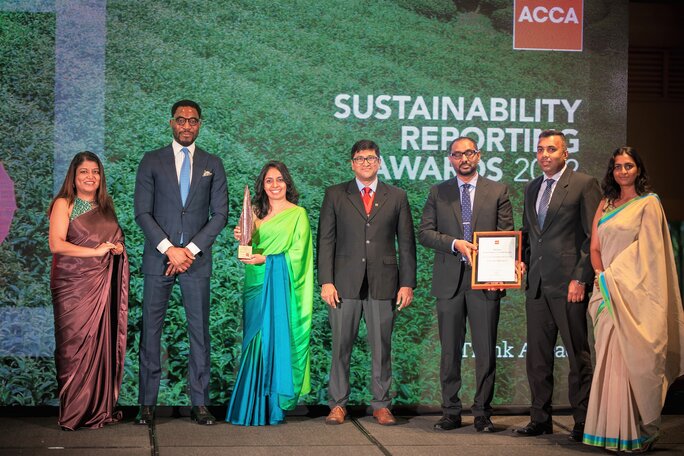 About DIMO
Diesel & Motor Engineering PLC (DIMO) is involved in a number of related fields and represents many prestigious principals – Mercedes-Benz, Siemens, Jeep, KSB, TATA Motors, MTU, Komatsu, Michelin, Zeiss, MRF, Bomag, Claas, TK Elevator, Mahindra Tractors and Stanley to name a few. From a company known for vehicles, DIMO today has diversified into many areas. Medical Engineering, Building Management Systems and Services, Power Generation and Distribution, Material Handling, Storage and Warehouse solutions, Power Tools, Agricultural Equipment, Total Lighting Solutions, Power systems and Generators, Refrigeration, Ship Repairing and Driver Training Courses are some of the areas into which DIMO has entered during the past few decades. DIMO has also diversified into fertilizer and agriculture input market. DIMO successfully entered into overseas markets in the Maldives and Myanmar, by expanding their Marine and General Engineering services through partnerships in the Maldives and their automobiles and automobile servicing segments into Myanmar. DIMO is currently working to consolidate on current overseas operations with new markets in East Africa.