A subsidiary of leading Sri Lankan conglomerate LIMRA Holdings Limited, Kiddies & Toys International (KTI), has launched PLEX toys in India by revealing its first toy range "The Playing Blocks". The toys were launched in partnership with Viacom18 Media, India's thriving entertainment network and a house of more emblematic brands including Nick and Nick Jr., the number-one entertainment brands for kids.
PLEX, an own intellectual property under KTI, in keeping with the brand's motto of 'Shaping Leaders of Tomorrow,' was fashioned to help nurture the next generation through toys that drive creativity, inspiration, and innovation. PLEX toys range is particularly created for kids from the ages of 3 months to 9 years and consists of infant toys, puzzles, activities, wooden toys, building blocks, steam toys, role-play toys, seasonal toys, as well as licensed toys. All Plex toys are manufactured with child safety standards, offer value for money, and are supported by global certifications.
Being a Sri Lankan company, the export and sale of Plex toys by KTI in the Indian market will help usher in valuable foreign exchange earnings to Sri Lanka which in turn will assist in easing the current economic situation. LIMRA Holdings exists internationally through strategic joint ventures in the SAARC, Middle East, and South East Asia like Bangladesh, Oman, and Singapore, therefore offering several chances to bring in foreign exchange earnings to Sri Lanka.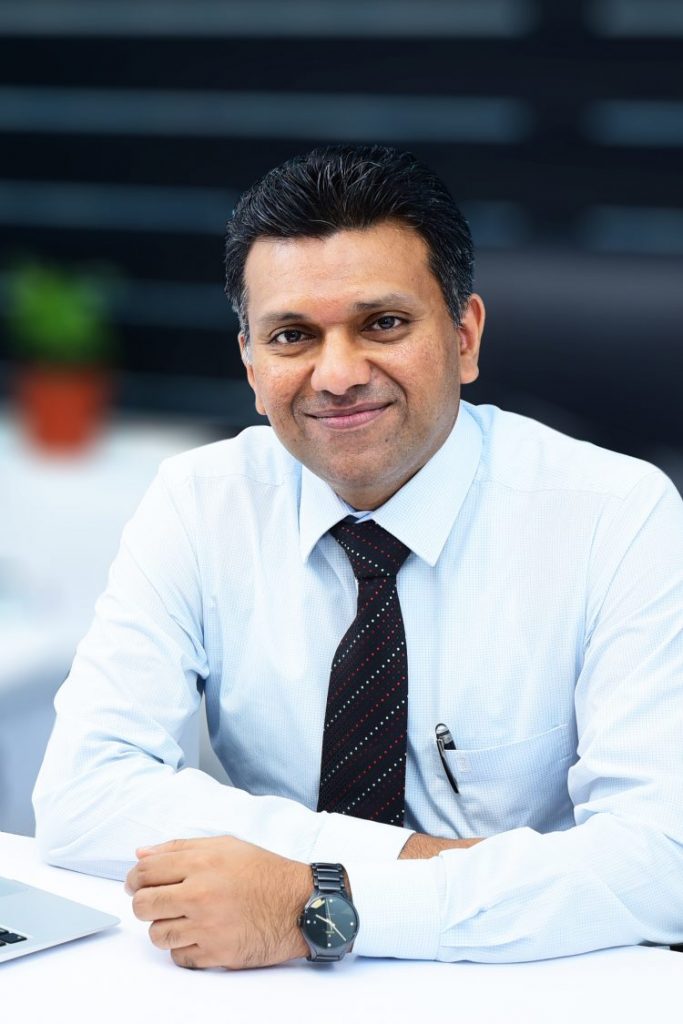 Nabhan Akeel – Chairman/Group CEO of LIMRA Holdings Limited shared his thoughts on the launch saying, "Sri Lankan is in the middle of an economic crisis and it is important that exporting companies step up their attempts in order to bring in beneficial foreign exchange and support the local economy. As a top corporate entity in Sri Lanka, we have taken on the responsibility by increasing our efforts on several fronts to attain this international goal. The successful PLEX launch in India is one of the many initiatives we have outlined. We will continue to encourage exports by making strategic extensions into main areas of the world to look for successful business opportunities."
Vice President of KTI India Private Limited – Antony Pinto commented, "KTI India team begun actualizing to construct the idea into a quality product of global standards in the category space after an aggressive Go-To-Market strategy by the Sales leads and their team making sure we have a successful launch. We have planned several toys/games in 2022 under our brand PLEX where all toys will be distinctive and of international quality standards. Our pure concentration is to make PLEX one of the favorite brands among kids and infants category on the global map and we have a 3-year plan to carry the brand to various continents in due course. Generally, our plan is to make PLEX a US$ 10 million brand by 2026."
LIMRA Holdings is a medium-sized diversified conglomerate in business for the past 28 years. It was built as an IT business and is now successfully expanded into 12 group companies in four parts across six clusters. Kiddies & Toys International (KTI) was created in 2001 as one of LIMRA Holdings' subsidiaries to solely market baby, mother-care products, and toys. The company is the Exclusive Agent in Sri Lanka for the globally-famous brand Farlin and the local agent for emblematic global toy brands Lego and Mattel. Through its subsidiaries, the group also handles and disperses around 25 leading global brands and seven own brands in the local market.