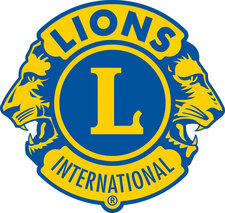 With 1.4 million service-minded men and women working together in over 200 countries and territories, the service impact of Lions Clubs International, the largest service organization in the world is far-reaching.
Lions of Sri Lanka have been serving the people of Sri Lanka since 1958. With a membership of 16,000 members living the motto 'We Serve' in over 650 Lions Clubs covering every major city in Sri Lanka, Lions together with their youth arm the Leos are the largest group of volunteers in Sri Lanka.
Lions of Sri Lanka own and operate Eye Hospitals, homes for the mentally challenged, pre-schools and homes for the elderly. They have constructed and donated medical facilities to almost all key hospitals on the island. Lions focus primarily on the key global causes of vision, hunger, diabetes, environment, and pediatric cancer but are not limited in their service. The empowerment of women and youth is a key feature, especially with a growing number of women and young people joining the movement. The work carried out by Lions when the country was struck by the pandemic is nothing short of admirable. They were one of the first on the street to ensure that economically disadvantaged people had access to food. Much needed Covid-related medical supplies were donated to hospitals around the island through the Thousand Hopes program. Currently Lions are involved in relief programs to provide food and basic medicines to fellow Sri Lankans who are affected by the soaring cost of living and lack of basic necessities.
Lions Clubs District 306A1, with a geographical reach from Colombo to Kataragama along the coastline, is home to almost 2000 Lions in over 70 Lions Clubs. The 17th Annual District Convention of Lions District 306A1 (May 2022) commemorates and celebrates the service of all the hardworking Lions in the District who have served and continue to serve the underprivileged in our society. Service projects ranged from feeding people a single meal to fitting out hospital wards in Panadura and Karapitiya to helping hundreds of people regain their sight.
This year, Lions of District 306A1 launched 'Sonduru Diriyawanthi' a national initiative to provide wigs made of natural hair to cancer patients including setting up the wig making unit. The partners of the program are the Indira Cancer Trust, Hemas Consumer and the Ministry of Health.
An important feature would be the presentation of the Most Outstanding Citizen Awards (MOC Awards), with a focus on identifying individuals and organisations that are making a difference in our country through their service.
It has been a tough year and the year ahead does not seem to be getting easier; however, the Lions of District 306A1 and Sri Lanka, despite the various personal hardships faced by them, march bravely forward in their journey of service.